What's in a Migraine Cocktail?
If you've been to the ER with a migraine they may have given you a migraine cocktail. But, just what is a migraine cocktail? What's in it? I did a little research and this is what I found.
"I had a severe migraine was taken to the hospital….Dr there told me if you feel another one come to ER tell them you need a migraine cocktail. Have you ever heard this ? And what is it ?"
I received the above question from a reader and even though I've been in the ER with migraines before, migraine cocktail wasn't a term I'd heard used there or elsewhere, so I had to do a little research.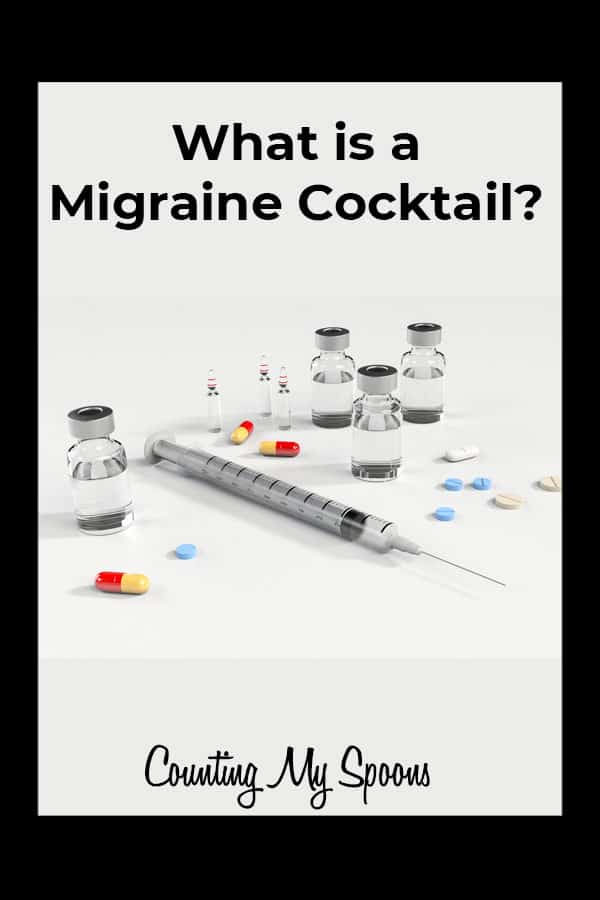 I've been in the ER a couple of times with migraines and I can tell you that what they've given me is at best a combination of nausea meds with either a triptan or something like hydrocodone. Every time they've also sent me home with a script for Hydrocodone (or similar narcotic pain med).
I've found this amusing each time because quite simply (in my experience) narcotics don't do shit for a migraine. It seems that most ER docs don't have a clue about migraines or how to best treat them, then again a lot of neurologists don't even grasp the concept.
In my short research I cam across this study about the "Treatment of Primary Headache in the ER". This research was based on having patients (who had been to the ER for an "acute primary headache"  fill out a post-care survey).
Acute primary headache basically means it's not chronic AND that it's not caused by some other reason. Of the patients that filled out the survey, 95% of them met the diagnostic criteria for migraine. However, only 32% were diagnosed as migraines in the ER.
7%  received a triptan (or some other migraine "specific" drug)
65% were given a "migraine cocktail" (a mixture of an NSAID, a dopamine antagonist, and/or an antihistamine)
24% were treated with opioids.
Based on this, it sounds like there isn't a specific "migraine cocktail" but more that it's whatever combination your particular ER mixes up and gives you. Regardless of which medication is given, none of the patients that were surveyed were able to return to normal function, and 65% reported that they still had a migraine 24 hours later.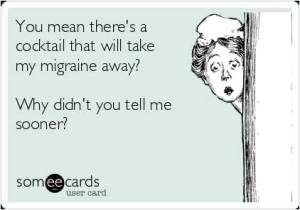 Have you been to the ER with a #migraine or other headache? Did they give you anything that helped?
Click To Tweet
Related:

(Visited 84,143 time, 238 visit today)