Essential oils are an excellent remedy for many health and wellness issues, including migraines and headaches. If you get migraines, you know how debilitating they can be. The pain, nausea, and sensitivity to light and sound can have you down for the count for the entire day.
You need to feel better fast, but what if you're sick of using expensive medication with too many side effects to count? Maybe they don't work quite as well as they did in the beginning and you find yourself constantly questioning whether or not they're worth it.
Essential oils are an amazing, all-natural solution to migraine headaches. Oils that have anti-inflammatory properties and relieve stress work best for relieving the pain.
Below is a list of the best essential oils for migraines and different methods of introducing their healing properties into your body:
Peppermint Essential Oil
One of the main benefits of peppermint essential oil is that it is an age old and very popular treatment option for headaches and migraines. It works by relaxing muscles in the area and stimulating blood flow which in turn helps to soothe a headache away. It is especially useful if you have headaches in the morning because peppermint also increases your energy.
Put a few drops of peppermint essential oil diluted in almond or coconut oil on your forehead and gently rub it into your skin in circular motions while breathing in the scent.
Lavender Essential Oil
Lavender is usually the go to oil for stress relief and relaxation.
Lavender is a calming, sedative scent which makes it ideal if you have a headache in the evening because it will help you wind down for the night for a better night's sleep.
Apply by rubbing a few drops on your forehead to help you sleep. You should also place a few drops in your diffuser.
Roman Chamomile Essential Oil
Roman Chamomile has a soft, friendly scent that can help you sleep well as night and its anti inflammatory properties help to soothe away your migraine.
Add a few drops to favorite tea and/or place 3-4 drops in a diffuser of your choice.
Helichrysum Essential Oil
Helichrysum is fairly obscure in the United States. However, it has been used widely in several countries, including Italy, Spain, Portugal, and Turkey, to treat many medical conditions, including migraines. Its anti inflammatory and analgesic properties make it very effective at treating migraines.
To use, apply a few drops to your temple and forehead areas and add 3-4 drops in a regular diffuser.
Eucalyptus Essential Oil
Eucalyptus has a strong, energizing scent that is great for breaking through a migraine, especially if it is connected to a sinus infection or head cold.
To use, first breathe in the scent. This relieves a headache by clearing the nasal airways and relieving the tension causing pain.
Next, add a few drops to a carrier oil and apply it to your chest area, temples and the back of your neck to keep your sinuses clear.
Are these scents effective?
The results from using essential oils depends on the person. Scents some people find soothing, others may find nauseating. Choosing the best one to treat your migraine is very subjective so it may take some experimentation.
However, the five scents listed above are widely used to treat headaches and migraines and there are many studies showing their effectiveness.
Other Ways To Use Them
One of the best ways is to rub them on your forehead while breathing in the scent. Not only do you get the benefits of breathing in the scent, but you also give your forehead a massage which helps break up the tension.
However, this is not the only way to use them to treat migraines. Here are a few more ways to use these oils for migraines.
Through diffusion: Use the directions on your diffuser for the best results. Choose scents according to the time of day that you use them. If you would like, also experiment with mixing different scents in your diffuser.
Direct inhalation: Take one or two drops of pure essential oil and rub it on your hands. Cover your nose with them and take deep breaths. Or put one or two drops in a medium-sized bowl of boiling water. Lean over the bowl and cover your head and the bowl with a towel to trap in the scents and steam. Breathe deeply.
Related: Using aromatherapy to create calm
Cold compress:
Add five drops of your chosen essential oil to about one quart of icy water. Soak a washcloth in the water and lay it on your forehead for about five minutes. You can also lay it over your face as well.
Through a bath:
Add about ten drops to a warm bath after you have finished filling the bath tub. Do not put the oil in running water because it will evaporate much quicker.
Dilute with a carrier oil if you have sensitive skin.
Soak in the tub, breathing in the scent for at least half an hour. You can also add one to two cups of Epsom salts to the bath. Migraines are sometimes caused by a magnesium deficiency so the high levels of magnesium in Epsom salts can help soothe your migraine as well.
Migraines are a pain (literally), but with essential oils and the methods mentioned above, you will be able to better relieve their effects.
Related:
Author Bio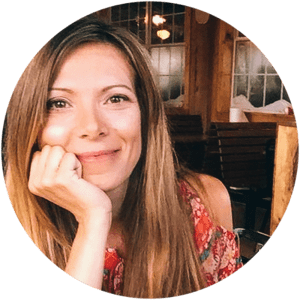 Trysh Sutton is a wife, mother, attorney, interior decorator, strategic leader and teacher. She runs a website called Pure Path Essential Oils, a naturopathic wellness company that promotes healthy living and healing through the use of essential oils and sustainable living. You can follow her on social media to learn more about the benefits of essential oils, and healthy living practices.
Social Media
https://www.facebook.com/purepathoils/
https://twitter.com/purepathoils
https://www.pinterest.com/purepathoils