Over the course of 10 years living with fibromyalgia, I've tried so many different treatments. As I reviewed my treatments on one site I was able to easily review at least 50 different treatments, and I've probably tried (and forgotten) more than that. This got me thinking about what fibromyalgia treatments have helped me most.
So, what fibromyalgia treatments work for me? Here are the ones that I've found most helpful and continue to use regularly.
Gluten-free diet – I switched to a gluten-free diet about two years after I was diagnosed with fibromyalgia and I wish I'd done it sooner, much sooner. At that point I'd tried probably 20 different medications and most of them just made me feel worse. This was really the first treatment I tried that actually made me feel better. Changing my diet resulted in a drastic reduction in pain
Mindfulness Based Stress Relief (MBSR)– aka meditation, although it's really more than that. MBSR is a combination of meditation, meditative movement, and body awareness. It's about learning to listen to your body and to give yourself assigned times to really focus on what is going on with your body, as well as find ways to focus away from particularly troublesome spots. Regular meditation helps improve my focus and decreases fibro fog.
Stretching / Movement – When I first got sick I couldn't imagine how moving more would help, but it does. That said it's not about just any movement and I'm not about to go run a marathon (but if that's your thing, go for it).What I found works best for me is focusing on mindful movement by way of stretching and regular movement in the form of either walking or dancing. The movement gets my blood flowing, increasing oxygenation and decreasing pain and stretching keeps my muscles lengthened so they are less likely to tighten up. Stretching regularly results in less pain and tightness, plus better movement.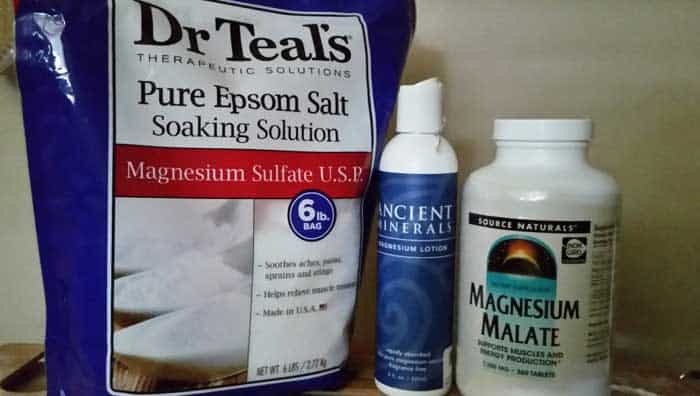 Fish Oil – One of my early symptoms was sharp pain in my eye along with really dry eyes. I struggled with this issue and tried several prescription medications that didn't really help. What finally helped was taking fish oil on a daily basis. I started taking it on recommendation from a psychiatrist I was seeing at the time as he said it would help with depression. I'm not sure if it did anything for that, but it did resolved the eye dryness and pain. Lately, I've been using the Krill Oil from Vital Plan.
CBD Oil – CBD Oil was the first non-pharmaceutical treatment I found that actually improved my sleep. I saw a difference almost immediately as I went from lying in bed for up to two hours before falling asleep to falling asleep within about 15 minutes after laying down. I also found that I stayed asleep through the night and woke up feeling more refreshed than I had in years.Unlike other treatments I'd tried it continued to work months later. I've changed brands a few times and I have found that the brand and level of CBD in the tincture matters. These days I'm using the Vital Plan Select CBD oil.
Vital Plan Restore Kit – The Vital Plan Restore Kit contains four different supplement blends designed to help improve the various symptoms that come with fibromyalgia, Lyme disease, and CFS/ME.I'd taken it for a few months before I realized it was helping me and it wasn't until I had to stop taking it prior to a surgery that I really realized how much. Instead of going out on Friday night and having to stay in on Saturday to recover, I was able to go out multiple nights in a row with no downtime.
Fibro-focused muli-vitamin – FibroAid is a fibromyalgia-focused multi-vitamin that contains a specific blend of vitamins and herbs that have been proven to help symptoms of fibromyalgia. I was already taking most of these separately so it was awesome to find one pill to rule them all. This biggest improvement with this is that it has Tumeric and Magnesium, both of which decrease my pain.
CBD-based lotions – I started out using the lotions from Fay Farm, but have since switched over to the products from Resonant Botanicals. They are similar and it's really just a matter of preference. The Qi of Calm lotion from Resonant Botanical has been awesome for the burning pain I get in my feet and hands around bedtime. It calms this down so it's not distracting me from relaxing into sleep. Invigorate works really well for both migraine and tension headache pain, as well as general fibro aches and pains.
CBD Muscle Rub – While the lotions are great for certain things, when it's a deep muscle pain or tightness that's bothering me, I find the CBD Muscle & Joint Rub from Vital Plan Select works best. It comes in an easy to apply stick, so you don't end up with it coating your fingers.
Pulse Electromagnetic Frequency (PEMF) – PEMF provided by my Oska Pulse was something that seriously changed my life. Prior to my introduction to the Oska Pulse I had been dealing with major shoulder pain for about three years. This pain kept me from doing most things I enjoy.However, just a few months of sporadically using the Oska Pulse and I was able to move again and not only take part in activities I enjoyed, but do other things like home improvement projects. BTW, you can save $55 when you purchase Oska Pulse using the links in this post.
What fibromyalgia treatments have helped you the most? Share your experiences in the comments below.