I am given the opportunity to review a lot of things here. And, I've been asked by a few readers if my reviews are true and/or if the products are items that I continue to use. The answers are yes and sometimes. I don't keep using every item. Sometimes it's just not something that fits in my life, or something that I really need on an on-going basis. But, there have been quite a few products that I've continued to use long after the evaluation period.
Today, I thought I would share with you 10 items that I use regularly. Not all of these started as items I reviewed but most did.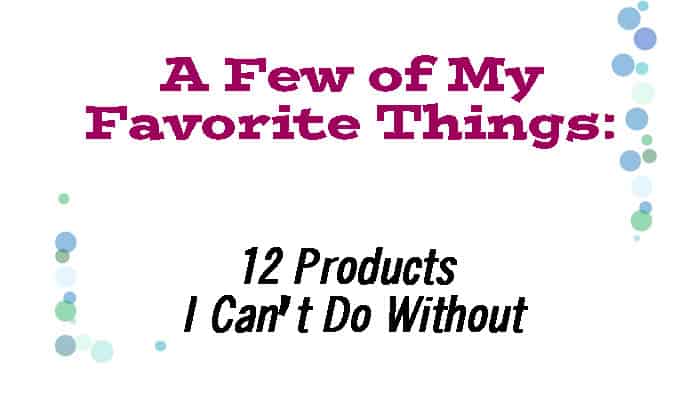 *some of the links below may be affiliate or sponsored links

1. The Fay Farms CBD products (all of them) – Yes, I actually continue to use every single one of the CBD products from The Fay Farms that I have talked about here; CBD Muscle Rub, Healing Hemp CBD Lotion, Serenity lotion, and Rejuvenation lotion. These items are all in my go-to list. I travel with travel size versions of each. I keep a travel-size muscle rub in my purse. I give away sample size jars of the muscle rub to anyone I encounter that's in pain. I really do love this stuff that much.
2. Relax Wraps – This is a re-usable hot/cold pack that I found while wondering Opry Mills years ago. I now have several of them. I keep one in the freezer for the odd times I actually need cold (it's rare) and have a handful that I can throw in the microwave whenever I need to for heat. The aromatherapy in with the seeds helps ease stress as well as pain. This is one of the items in my flare survival kit.
3. FibroCane Serenitea and FibroCane Daily – I've tried all the products from FibroCane and these are the two that I've stuck with. I sleep so much better when I drink Serenitea before bedtime, and I notice a huge decrease in energy if I'm not taking FibroCane Daily. FibroCane Daily is a multi-vitamin supplement geared specifically towards the needs of those of us with Fibromyalgia. Serenitea is an herbal tea blend that helps calm and relieve stress making it easier to sleep.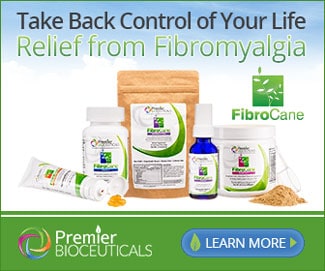 4

. FibroSleep from ProHealth – while I'm thinking of sleep, FibroSleep has been a huge help for me. I initially tried it for a review and have since re-ordered a couple of bottles (I'm about due to re-order again). I can't take the full suggested dosage of 2 pills, but 1 is plenty for me. It's actually amazing how much faster I fall asleep when I combine both FibroSleep with Serenitea.
5. Bottomless Bath Overflow – I take a bath every night that I'm home, unless something weird happens. A warm bath helps me relax and because it's become part of my routine it helps me tell my brain that it's time to quiet down and relax. It's simply esssential "me time." When I take a bath I like a deep bath. When we remodeled our bathroom years ago that was one of my requirements and I still didn't get a bath as deep as I would have liked. Instead, I went and found one of these bath overflow covers to give me a couple of extra inches of water in the tub. It does the trick and it's cheap.
6. Dr. Teal's Epsom Salts – Speaking of bathtime, a bath isn't the same unless I've added Epsom salts. If I wasn't so cheap I'd buy the eucalyptus epsom salts every single time. But, I'm cheap and Costco sells the basic epsom salts at a pretty low price so that's what I buy. If I'm feeling frisky I will add some essential oils to the salts and mix them up, or add the oils directly to the bath (works just as good and less messy). Epsom salts contain magnesium and are great for sore muscles, and really just for relaxing the muscles overall.
7. Organic Aromas Diffuser – I need to read a few books one essential oils as this is a topic I want to learn more about. We've started using them more in our laundry and for house cleaning. I'd had a diffuser in the past that was heat-based. A candle under a bowl basically that heated the oil sending it out into the room. It worked but it was messy on many levels. This diffuser doesn't do that, nor does it use water. It just takes the oil and sends it into the room allowing me to use aromatherapy to help clean the air, relax my mind and body, and encourage healing. I actually ended up buying several bottles of oil blends after I started using this diffuser just to try different scents for different purposes. I find myself turning it on pretty much every day at some point, and sometimes back on after it shuts itself off.
8. PillSuite – We are heading away for a weekend and I no longer have to worry about taping up (let along carrying) my huge pillboxes. I can create my own personal little pillsuites with the meds I need to take. I'm too lazy to make these up every week to use on a day-to-day basis, but I do use them whenever we leave town, or if I'm heading out for breakfast and need to take my pills with me. It's so easy that I can just seal up a suite of pills any time I need them.
9. Apothacary Extracts Tea Tree Oil – speaking of essential oils, the one oil we use the most of in our house is tea tree oil. We use this stuff for everything; add it to water and spray as air freshener, we put it in with our laundry, I leave little bowls of it mixed with coconut oil out to remove odors from the air. It even removed both the stain and the stink of cat puke. Plus it's anit-bacterial. Mix a little with some coconut oil and rub on skin lesions or acne and it's gone in just a day or two.
10. Curamin – I can't take NSAIDs. I've probably mentioned that before. They ripped a hole in my stomach several years back so no more Advil or prescription NSAIDs for me. Instead I'm stuck with tylenol. But, there is an option thankfully, Curcumin (turmeric) is a natural NSAID. The brand I prefer is Curamin and I take it daily to reduce pain and inflammation. I've tried a few different brands but in the end this is the one I keep coming back to because I notice a difference when I'm not taking it.
11. OSKA Pulse – This is a product I've been raving about ever since I realized that it worked. I was super skeptical that this little blue thing that looks like a computer mouse, made no noise, and causes zero sensations would actually work. But, after months of random use I found out that it really did. I went from being unable to write or paint to picking up a pen and writing for two days straight without pain. If I'd had any idea that it could work like it does I wouldn't have used it randomly, I'd have used it constantly and seen improvement so much faster. Check out my full review here. Now, I live with this thing and recommend it to everyone. In fact, you can even save $55 by ordering via the links in this post.
12. Luxe Bidet – I really don't talk about our Luxe Bidet enough given how important it is to us. We actually have two and it's the thing we both miss the most when we are travelling. Our Luxe bidet has made a world of difference for us in how we use the bathroom. It makes life easier and cleaner, it cuts down on the amount of toilet paper we have to use, and it leaves us feeling fresher. If you've ever sat there wiping and wiping you know what I'm talking about, no more of that. Just spray, wipe, done.