The holidays are just around the corner and with the holidays often comes stress over what to get those you care about. Some of us are easy, others not so much, but below is a list of ideas for anyone on your list who is struggling with chronic illness (and most of these would even be welcomed by those who don't have chronic illness). You'll find ideas for every budget on the list below.
FREE (DIY) Gifts
Coupon Book:
A coupon book is a great no/low cost gift idea that can be customized to both the giver and the receiver. Include coupons for various tasks around the house that the recipient may need help with (or may just appreciate not having to do themselves). You can hand-write these coupons to make them even more personal. A few coupon ideas you may want to include:
Get out of plans free coupon – this allows the recipient to get out of any pre-scheduled plans guilt-free.
House-keeping – coupons for light housekeeping tasks like vacuuming, dusting, preparing a meal, or laundry. Don't forget to include a coupon or two for some of the heavier tasks like cleaning out the refrigerator, kitchen cabinets, or even an hour of ironing.
Child care – A night off to just relax child-free makes an excellent gift.
Free ride to appointment – Too often those of us with chronic illness miss appointments just because we don't feel up to driving and don't feel comfortable calling someone to help. Knowing that someone has offered and we have a coupon we can trade in for that ride would make a huge difference.
Dinner – Whether pre-cooked and delivered to the house or ordered from a delivery service on a night when there's just no energy to cook would be amazing.
Company – Sometimes just having someone hang out and keep us company goes a long way. Be sure to include a coupon for an hour of hanging out with no expectations.
Under $10
Soothing Teas
A nice cup of warm tea can do so much, from soothe an upset stomach, to calm anxious nerves, to simply warming up your insides when chills hit. There is a tea for every need. Whether you choose to find a single box or two of tea or create a nice tea gift basket (see gift basket ideas below), teas make a great gift.
A few of my favorite tea suggestions (links below for research but most can be found cheaper at your local grocery):
Bottomless Bath Overflow
If taking a bath is part of your friend or loved one's daily routine they absolutely need a Bottomless Bath Overflow cover. This small item covers the overflow drain on the bathtub allowing you to sit deeper into the tub and get a better full-body soak.
Scented Epson Salts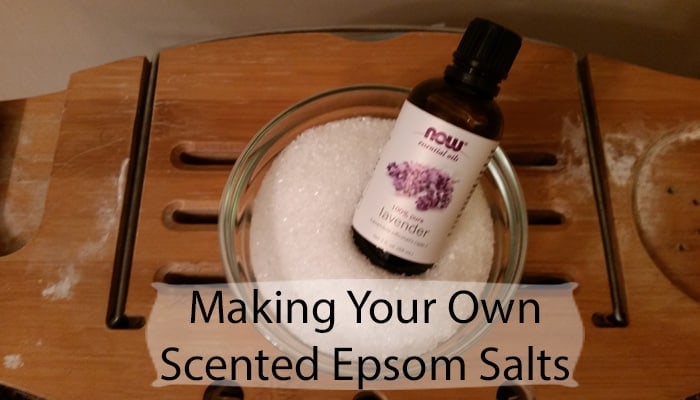 Another item for your bath-loving friend or loved one. Whether you purchase pre-made Epson salts (I recommend Dr. Teals or Village Naturals) or make your own by starting with unscented Epson salts from Dr. Teals and adding essential oils, this is a great personal gift that lets them know you care without breaking the bank.
Gift and subscription boxes for under $10
Under $20
Cute Pill Cases
If you have a chronic illness, you take pills, there's just no way around it. Having a way to organize all your meds or just keep the needed ones on hand is so important. Having a case that isn't clunky or ugly is just a plus. Check out these cute pill organizers.
Refillable Water Bottle
Hydration is important whether you have chronic illness or not, but often with chronic illness a failure to stay hydrated can mean the difference in a flare day or a good day. A refillable water bottle makes it so much easier to stay hydrated, plus it's better for the planet.
Heated Throw
It can be a struggle to stay warm in the winter when you live with chronic illness. Sometimes a regular blanket just isn't enough to take the chill off. A heated blanket may be just what your loved one needs. A small throw for use on the couch can be found for around $20, or you can buy larger bed-size ones for more.
Books
Even if your loved one isn't really a reader a book can still make a great gift. If they don't really enjoy reading (or just can't due to their illness) consider an audiobook version of one of these.
The Patient's Playbook by Leslie Michelson is a must-read for anyone, but especially those already dealing with doctors and illness. This guide will help you learn how to advocate for yourself, find the right doctors, and make sure you get the care you need.
The Art of Asking by Amanda Palmer is all about learning that it's OK to ask for help, and how to not feel guilty doing it.
Under $50
Filtered Water Pitcher
While we're talking water, a refillable water bottle doesn't do much good if you're drinking water isn't good. A water filter pitcher like this one from Zero Water that removes all solids from your water and greatly reduces lead and other harmful chemicals is a must have.
Lap Desk
Whether your friend or loved one spends most of their time in bed or sitting up, a lap desk can be a valuable addition to reduce tension from using devices, or just provide an easier way to enjoy a snack in bed.
Squatty Potty
So many of us with chronic illness live with IBS or IBD, but even for those who have a completely healthy digestive track, a Squatty Potty eases tension on your bowels by putting you in the perfect position for bowel release. It's doubly helpful for those of us who are vertically challenged and often can't even reach the floor while sitting on the toilet. They also make foldable ones for those who live in small spaces (like an RV).
Luxe Bidet
Another great gift for those with digestive issues (or even those who don't). A bidet attachment on your toilet means a cleaner behind and a reduced need for toilet paper. I've installed one on every toilet I've owned since I discovered this amazing device.
Ezy Dose Pill Organizer
Originally the PillSuite, this pill organizer system is 100% required if you travel, but even if you don't it makes it so easy to organize your meds in little pouches so that you can take them on the go, or even if you aren't on the go.
Hot/ Cold Wraps
Microwavable heating wraps that can also be frozen for icy cold relief are one of the most versatile and needed gifts for those who deal with chronic pain. They come in just about every shape and size to meet your needs whether you need a neck wrap or something to soothe endometriosis pain.
Weighted Blanket
It used to be that if you wanted a weighted blanket you had to spend hundreds to have one custom made. You can still do that, but you can also easily find weighted throw blankets for under $50.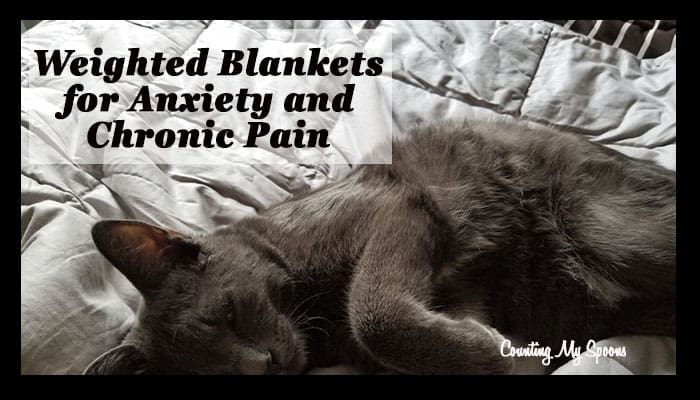 Under $100
Body Pillow
When you're dealing with chronic pain, having a body pillow that supports you from all sides as you attempt to sleep can really help. These large u-shaped body pillows are designed with just that in mind.
Kindle or other tablet
With so many different tablet devices on the market now you can find one for just about any budget. Even the cheaper ones can be a great diversion when dealing with illness, providing an easy way to read books without added weight, play games, watch television, and just stay connected.
Entertainment Subscriptions
For around $100 you can provide someone with an entire year of entertainment via one of the many different subscription options available, including Amazon Prime, Netflix, or Hulu. Find out what they are already using (if anything) and get them a subscription to something different, to mix things up.
Subscription Boxes
Subscription boxes are a fun way to surprise someone with something specific to their interests or needs. You can give just a single box or you gift them a subscription for however many months you choose. Box prices typically range between $20 – $60. Here are a few ideas for you:
More Expensive
Perifit Kegel Exerciser
The Perifit Kegel Exerciser is a fun way to train your kegel muscles to improve core strength and bladder control. The device works with your smart phone to turn kegel training into a fun game that you can enjoy at your leisure, providing relief for symptoms of urinary incontinence pelvic floor issues. The app includes a bunch of fun games (flappy bird, race course, etc) and you use your kegels as a controller.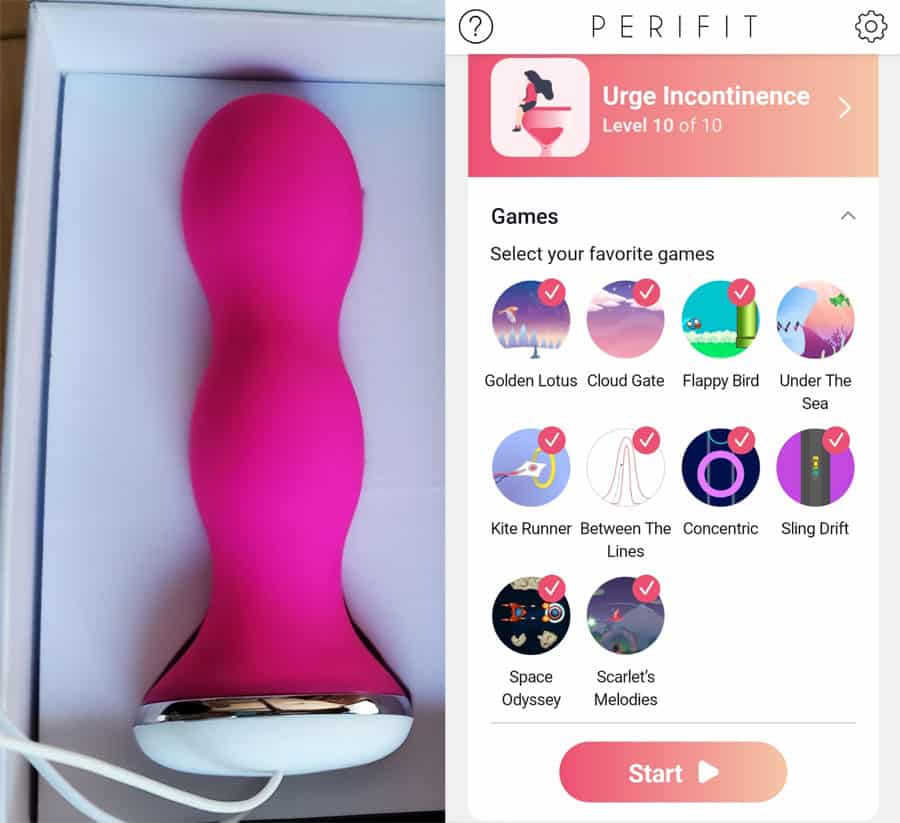 Oska Pulse
After 5 years using an Oska Pulse, it's still the thing I recommend the most and can't live without. It's not cheap but it's worth it for the amount of relief it can bring for so many different issues. It has helped me with everything from a still undiagnosed shoulder issue to urinary incontinence and improved wound healing after surgery. Using the links in this post will save you $55 at check-out.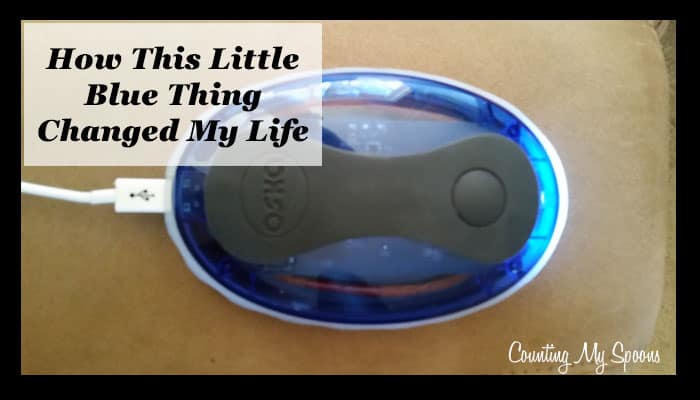 Gift Baskets
Soothing Tea Gift Basket – combine several boxes of different herbal teas together into a basket along with a fun mug like this handwarmer mug, that is both easy to hold and keeps your hands warm while the tea warms your insides.

Perfect Bath Gift Basket – a nice warm bath does wonders for soothing aches and pains, and easing the tension that often keeps us awake at night. Create a great bath gift basket by combining some scented epson salts (make your own to save money and add a level of creativity and care) with a bottomless bath overflow, a nice fluffy robe, a bath caddy, and a bath pillow. Throw in some relaxing tea and a mug for a perfect finish.

Gift Basket for someone with IBS/IBD – As someone with IBS, I think a perfect gift basket would include a Luxe Bidet, a Squatty Potty, and some Poo Pourri.

Flare Day Basket – Start off with a cloth carrying bag and fill with a heated throw, some comfy socks, a pair of soft pajamas, some sensitivity-friendly (gluten/dairy-free) snacks, and adult coloring book and markers, and finish off with some tea.

On-the-go Basket – This kit combines several things to make a day out (whether a visit to the doctor's office, or time at the hospital) a bit easier. You can include any of the items from the Flare Day Basket, but also be sure to include a charging cable that matches their phone, along with a small bottle of hand sanitizer, travel-size lotion, and lip balm.
There are a million different pre-made gift baskets out there for every interest or need, but nothing shows love like curating a custom gift basket for someone you care about. Here are a few ideas to get you started:
Gift Certificates
Gift certificates often feel very impersonal, but if you've put some thought into it they can be one of the most personal and appreciated gifts you can give. Consider giving a gift certificate for something that your friend or loved one wouldn't likely buy for themselves, or something that is maybe a bit of a splurge for them. Gift certificates allow them to get the gift at a time that is most useful for them. A few ideas:
Self-care day – a gift certificate to their (or your) favorite spa for a massage, haircut, or salt water float tank. If they have kids, combine this with a coupon for free babysitting so that they can enjoy their day without the added stress of finding childcare.
Food prep services – a gift certificate to a meal prep service like Blue Apron or even a food delivery service like Uber Eats.
Haircut – often when finances are tight, paying for a haircut falls to the lowest priority, but a fresh haircut can do wonders for lifting one's spirits.
Maid service – Who wouldn't love a day of maid service (or even a few hours) to help out with some of those tasks that just get ignored or delayed. Professional help for even an hour or two can go a long way.
Car detailing – this is one of my most wished for gifts. A gift certificate to get it done would be nice, but what would be even better is if you pick up the car and take it to be done so that I don't even have to think about it.