Over the years I've tried so many things to help make life easier with various chronic illnesses. Some items were sent to me for review by the companies, others I found on my own, others still were recommended by friends and family. Most things that I've tried I end up using for a short time then either finding that they don't really work all that well, or that I find other products I prefer that do the same job. Below are some of the products that I've continued using long after any trial period. The products that I re-order and seek out even when there is no discount applied. After moving into an RV, I don't have room for items that I don't use regularly. These are the items that have made the cut.
*some of the links below may be affiliate or sponsored links
1. CBD products – I use several different CBD-based products. My goto for calming the fire in my hands and feet is Good Night CBD lotion from Resonant Botanicals. The CBD Muscle Rub from Vital Plan Select is wonderful for tight and sore muscles. I use CBD oil tincture to help me fall asleep naturally and sleep through the night. I've found a few brands that I can rely on but primarily use either the Vital Plan Select CBD oil or the Frida Botanicals oil.
2. Relax Wraps – This re-usable hot/cold pack is part of my flare survival kit. They make several different sizes and shapes, and I used to have most of them. The one I brought with me in the RV is the larger neck and shoulders wrap, as that tends to be where I need it most.
3. FibroCane Serenitea – Serenitea is an herbal tea blend that helps calm and relieve stress making it easier to sleep. It also just tastes really good. This is my favorite herbal tea to have before bed.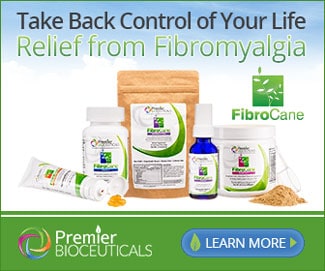 4. Ezy Dose Pill Organizer (aka Pill Suite) – Traveling with lots of meds can be messy. I've had my pill crates open on me more than I care to admit. It's not fun digging all those pills out of my bag. I originally tried this product for a review back when it was still PillSuite. Much has changed since then. I thought perhaps I wouldn't need PillSuite so much if I had my whole house with me when I traveled, but I was wrong. Both of us use this little device to pre-package our pills so that we always have them at hand when we need them.
5. Curamin – After they caused ulcers, I can no longer take NSAIDs. Tylenol isn't really a good replacement, when you live with inflammation. But, there is another option – Curcumin (turmeric) is a natural NSAID. The brand I prefer is Curamin and I take it daily to reduce pain and inflammation. I've tried a few different brands but in the end this is the one I keep coming back to because I notice a difference when I'm not taking it.
6. OSKA Pulse – This is a product I've been raving about ever since I realized that it worked. I was super skeptical that this little blue thing that looks like a computer mouse, made no noise, and causes zero sensations could actually reduce pain. But, after months of random use I found out that it really did. I went from being unable to write or paint to picking up a pen and writing for two days straight without pain. Check out my full review here. I've since made sure that everyone in my family has one of these devices, and where I go, it goes. Save $55 off the Oska Pulse when you use my affiliate links in this post.
7. Bidet- A bidet is really one of those things that everyone I know (myself included) turns their nose up at until they try it. However, when you live with IBS (or even if you don't) it's an invaluable tool to have. When I was in a house I had a Luxe Bidet on every toilet. In an RV it's not quite that easy. Instead, I've opted for a small portable bidet. A bidet helps you feel cleaner after bowel movements, and it saves toilet paper.
8. Visbiome Probiotics – I thought that all probiotics were the same, until I tried Visbiome. This is another product that I was originally sent free to review. However, once I saw just how much my GI symptoms improved after taking it for a month, I've continued to order it. I definitely notice a difference if I forget to take it or if I allow myself to run out. This probiotic is shipped directly to you in a cooler with ice, making sure that it stays at the proper temperature and the live bacteria stays alive.
I've tried so many products over the years, and there are others that I found useful, and some I sometimes miss but just didn't have room to bring them into the RV. But, these are the products that I will make room for, no matter how small myspace.
Related Posts: