I love sharing these interviews with other fibro warriors. If you'd like to share your story please contact me.
Today, I'd like to introduce you to Suzanne. She's a fibro warrior who has recently started to blog about her life with fibro over at FibroMomBlog.com
Suzanne lives in California, USA. She's married with 3 children.
Suzanne, please tell us a little about yourself.
I have been married for nearly 20 years! I have three beautiful children ages 22, 17 and 9. Then there are my fur babies, Wagner and Zoey. They give me love and comfort when I most need it. I have been going to school part time while also working full time for 6 years.  My goal is to get my Masters in Psychology and I am about half way there.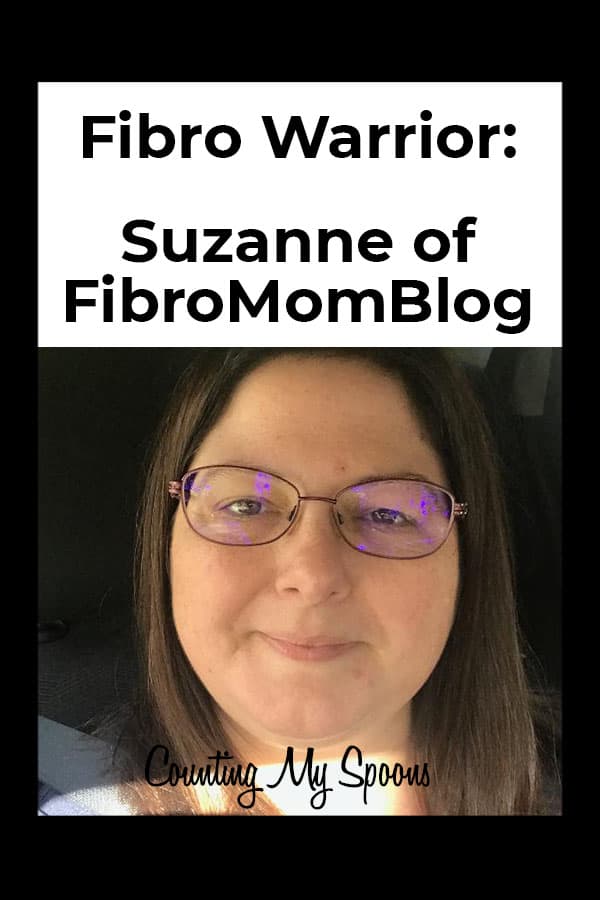 When were you diagnosed? 
I was diagnosed with Fibromyalgia in 2014; I was 40 years old.  I think I had it for a while before that though and didn't realize it. This is when I had my first flare that started really affecting my life. It was shortly after I had lost a very close family member to cancer.
Related: How is Fibromyalgia diagnosed?
What lead up to your diagnosis?
I started to feel like something wasn't right with me. I was having a lot of pain everywhere.  It would feel like someone had punched me and I just ached. I also was getting extremely exhausted very easily and just couldn't recover from it. I would wake up and feel like I hadn't slept at all.  Not only that, it felt like someone had been beating me up while I slept.
These symptoms started to come and go and I mostly went about my life at this point. However, in 2018 it became so bad I couldn't work and took a medical leave. This is where I learned that many doctors do NOT have enough knowledge about Fibromyalgia. They either blamed all my symptoms on Fibro or didn't believe Fibro was a good enough reason to be as sick as I was at the time. Needless to say, I am still on the search for the right doctor and treatment.
How has fibromyalgia affected your relationships?
Fibromyalgia has definitely affected my relationships. I have a hard time keeping up with friendships because honestly, it takes so much effort. My children often have a hard time understanding why I am snapping at them. It has taken a lot of practice for me to try not to respond in a negative way when frustrated. I am really lucky to have a supportive husband, but it isn't easy to keep our marriage healthy when I'm sick so often.
What do you feel is the most challenging aspect of Fibro?
For me the most challenging aspect of Fibro is living a normal, active life. Sometimes I have to make compromises that I don't really want to make. This really bothers me when if affects my kids and I'm not able to do something they want me do.
I am currently working on how to juggle things better, so that I don't have to give up so much of what I want. I may have to give up getting my masters in psychology, for the time being anyway. I don't think I am capable, at the moment, of working full time and going to school. It breaks my heart because I do NOT want to quit.
Do you have any other co-existing conditions? If so, what are they and how do they impact your Fibromyalgia?
As if Fibromyalgia isn't enough, I also have other conditions. They all seem to somehow impact each other when they flare. I have arthritis in my lower back and pelvis; this causes sciatica pain and increases my overall pain level.
Recently I found out I have endometriosis, which also causes me a lot of pain, especially during my cycle. Due to the endo, I am also anemic and have iron infusions because I cannot take supplements due to Irritable Bowl Syndrome, which causes constipation. So as you can see, when one flares up, they all start to flare up.
What have you found/ done that has improved your symptoms?
I have tried many pharmaceutical medicines that have given me such bad side effects I never stayed on them long. I recently started taking hemp CBD oil and this seems to be helping like nothing else.  Also, I haven't had any bad side effects so that is a win-win.
I am still trying to learn to do things in moderation so that I don't make myself flare. This of course is a work in progress. I find that yoga and meditation help me center myself and help relax my muscles. I try to walk, but this is hard for me, so I only do about 15 minutes a day.
How open are you with friends & family about your illness & symptoms?
Until I started my blog, I was very private with my illness. I didn't want people feeling sorry for me or treating me any differently. Plus, I am usually a very private person and I don't like people knowing too much about me. This all changed when I decided to start a blog.  In fact, it has been very difficult for me to put myself out there in such a public way. However, it has been the best decision I have ever made.
What is one thing you've learned about yourself since your diagnosis?
There are so many things I have learned about myself since I have been diagnosed with Fibromyalgia. Probably the most important thing is that I am stronger than I think I am. I know this now because I have seen darkness inside myself that I have never seen before.  Even after seeing this darkness I decided to come out into the light. I make this decision over and over again and it isn't easy. This is what makes me a warrior, and not a victim.
What's one good thing that has happened in your life since you became ill?
For sure the best thing that has happened in my life since I became ill is the chronic illness community that I have now joined. I have met the most loving and giving people and they have made me feel so welcome.
What is it that inspires you to keep going, despite your illness?
I am inspired by the other spoonies that I see fighting chronic invisible illness every day.  I learn so much from others, about how they deal with their illness and how we all have our own individual battles.
Do you blog about your illness?  If so, what inspired you to do so?
I started a blog about my illness. At first, it was as a self-help routine for myself. It was a way for me to come out publicly with my illness. This forced me to accept my illness and become accountable to myself. I wanted to be genuine in my blog posts and I couldn't do that if I was lying to myself the whole time.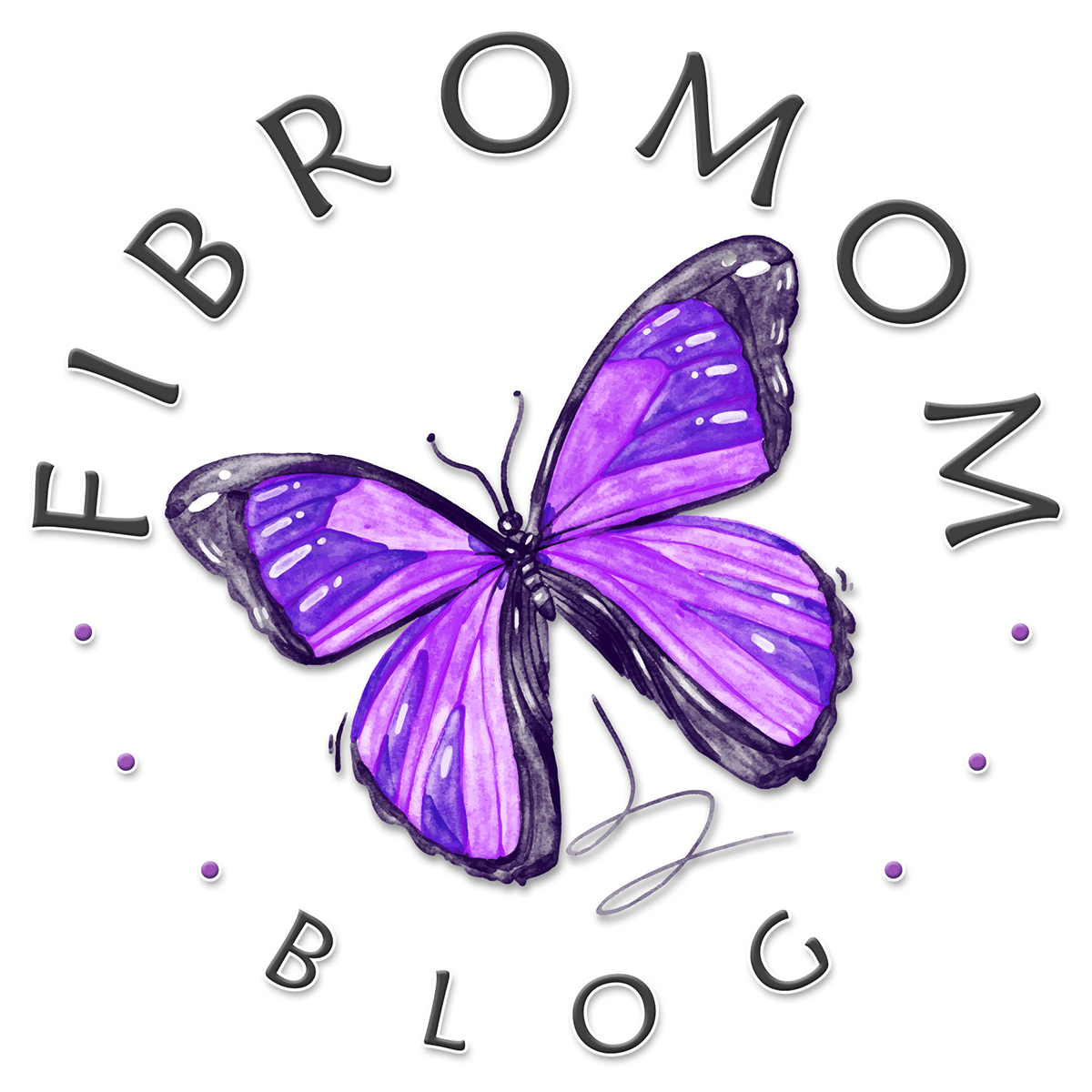 Is there anything else you'd like the readers to know?
I have learned that I am most certainly not alone in my suffering. There are so many people out there going through exactly what I am going through. At least, there are many people out there with similar experiences since Fibromyalgia symptoms can be different in everyone. At any rate, this gives me comfort and there is a host of online support to help me get through the bad days and laugh on the good ones.
(Visited 520 time, 11 visit today)