How to Keep a Clean Home While Suffering From Migraines
(or any chronic illness)
Guest post by Sammy Dolan
If you suffer from migraines you will understand how difficult it can be to get anything done. Migraines can potentially limit what you can do, and this includes housework.
If you have ever closed your drapes, turned off the TV, and laid in a dark room for hours on end, you will understand how much a migraine can impact your day, and even your life.
If it's your job to keep your home clean, you'll understand that it isn't always easy at the best of times, there's always something to be done, and housework is never completely finished.
So how can you keep a clean home while suffering from migraines? Read the tips below to find out:
Wait until the migraine has passed
Sometimes the best thing you can do is to wait until the migraine has passed. If you're typically out of action for 24-48 hours, forget about the housework, and concentrate on looking after you.
I know there are jobs to be done, but you won't be able to do them properly if you do not feel up to it. Wait until the migraine has passed, and then start cleaning your home.
If your migraine lasts more than a few days
If your migraine lasts more than a few days you may feel inclined to do a bit of housework. It would be nice to lie in bed all week, but the fact is you may have a family to look after, and a home to run.
If you cannot rely on anyone to do the housework for you, there are a few things you can do to make cleaning your home a little easier:
-Keep the lights low
If you have to clean a bright room, and you're sensitive to light, dim the lights and wear sunglasses (or better yet, glasses tinted for migraines). This may be the only option for you if you're determined to get your home clean, but you're affected by the brightness.
– Reduce the noise
If your migraine has made you sensitive to noise, invest in a quiet vacuum cleaner and vacuum 1 room at a time. If you find you have to stop and rest after you have cleaned one room, do. Vacuum another room when you're feeling a little more energetic.
– Avoid strong smelling cleaning products
Has your migraine made you prone to nausea and vomiting? If it has, you should think about avoiding any cleaning products that have a strong smell as it could make matters worse.
Try to use natural-scented cleaning products as they often have a gentler smell. You may also want to think about avoiding pine-scented products, as they can often be somewhat overpowering. Making your own cleaning products from natural ingredients is a great way to avoid strong smells.
– Don't clean when your head is throbbing with pain
If when you have a migraine your head throbs with pain and cleaning becomes too much, please leave the cleaning until the throbbing passes. Rest, look after yourself, and clean when you are more able to.
How to make cleaning easier for you in the long-term
If you frequently suffer from migraines, you could make a few changes around your home that will make cleaning a little easier.
– Don't clean the whole house at once
You don't have to rush around and clean the whole house at once. I know there may be a lot to do, but not every room needs to be spotless. Think about how your migraine is affecting you, how much energy you have, and gauge how much housework you can do. Remember to Remember to pace yourself.
If you find that you can do a little bit of cleaning, take your time, do not rush instead give yourself plenty of breaks.
– Lower your expectations
Many people feel under pressure to have a perfectly clean home every minute of the day. However, you should concentrate on getting better, rather than trying to keep your place clean.
Remember when you forgot to mop the floor for a week or two? The world didn't end then, and it won't end now. Lower your expectations, give yourself a break, and let the housework wait until you're ready to do it.
When you're feeling better
When you're feeling better, by all means get all the housework done, but remind yourself that when you're ill, you need to rest and take care of you. Some of the above tips will help you to maintain the appearance of a clean home until your migraine has subsided. Other tips will remind you that the housework can wait until you have the strength and enthusiasm to tackle your chores.
Related: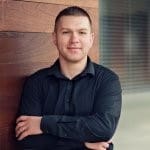 Bio
Sammy Dolan is a sufferer of migraines and cluster headaches. He enjoys researching and writing about the subjects, and coming up with solutions to help fellow sufferers. He currently runs the blog at Home Clean Expert.