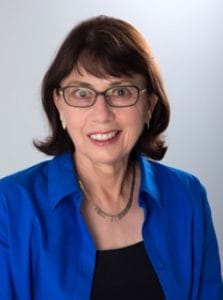 Our Fibro Warrior this week is Janet Komanchuk from Brandon, Florida. Janet is a widow, and mom to two delightful rescue cats, who rule the roost. She loves animals, art, photography, reading, and writing, theater, water aerobics and walking.
What lead up to your diagnosis ?
It took forever to get a diagnosis. I suspect that what my mother "diagnosed" as growing pains, when I was a youngster, may have been the onset of fibromyalgia. Whenever I exerted myself, as in my figure skating lessons at 11 years of age, I was the only one who was stiff and sore and took days to recover from a class.
I worked on an assembly line in a glass factory between my first and second year of university and again experienced excessive pains and exhaustion.
In my early 20's I was driving along a gravel road heading to a friend's home in a rural Alberta community when the next thing I knew I was in pain in a hospital bed facing a nurse pointing at her black eye saying, "See what you did!" Apparently, an oil crew saw my car, totaled on the side of the road, on their way home from work. When they stopped to investigate, they found me in the ditch and transported me to the local hospital. To this day I have no memory of anything until I woke up facing my nurse who was none to pleased with me for striking her. I spent several weeks in an auxiliary hospital sleeping on fracture boards and wheeling myself to physiotherapy to recover and walk again because off a fractured coccyx after this misadventure. It seemed to take forever for me to heal and still causes discomfort on occasion.
I tired easily both in university classes and after I started my career in teaching.
I married in my thirties and continued teaching. It was then I started experiencing pain in my wrists. My physician ruled out carpal tunnel syndrome. By then my elbows were also aching. Cortisone shots didn't help neither did the anti inflammatory drugs. Now my neck and shoulders were also involved. My GP referred me to a rheumatologist, neurologist then a neurosurgeon who diagnosed disc degeneration and fused cervical discs 5 & 6. I experienced several weeks without pain and then it returned, more severe than ever. More prescriptions and therapy followed with little success.
During the 1986-87 school term my husband of 2½ years had a heart attack and passed a few days later. My life changed dramatically. I was alone again. Then within the next few months my mother became ill, unable to care for herself and moved in with me. Her condition deteriorated rapidly. She soon required full time care that only a nursing home could provide. Before long she was bedridden—a prisoner within her own body, unable to even grasp a glass of water. For years I would dash from school to her room in assisted living to help feed her, massage her, discuss my day, and read to her. One year blurred into another and she passed.
It was then my pains descended with a vengeance. It was easier to name the places that didn't hurt, for they were few. Tests, tests, and more tests ruled out MS, Lupus and a host of other possible afflictions. Finally, largely through the process of elimination, I was diagnosed with Fibromyalgia. More drugs, physio therapy, hypnotherapy, acupuncture, more joint injections, magnetic therapy, aquasize, tapping, body talk, supplements, not to mention the pain killers and anti depressants. Nothing helped.
Teaching became impossible. A medical leave of absence morphed into long-term disability. Simply getting out of bed in the morning was a struggle. Still the pains worsened, as did the fibro fog, sleep deprivation, irritable bowel syndrome. My world was shrinking before my very eyes. I could no longer teach, which I loved. Attending the theater was an impossible struggle. Even clapping for a live performance was unbearable. Every step hurt. Driving to my doctor's office was difficult. I circled the parking lot searching for an easily accessible spot, one that didn't necessitate a sharp turn. It was hard to open the door to the clinic. Sitting and walking were both painful.
How did your family and friends handle your illness?
I am an only child and never had children of my own. When he was alive, my husband was very supportive especially during my disc fusion and recovery. Like me he was surprised when the pains returned and found it difficult to understand my pain, extreme fatigue, mood swings, and altered life style.
When he passed, my teacher friends and colleagues were supportive and empathetic to a point. Their lives went on. They had new colleagues, students, curriculum… which were unfamiliar to me. Even going out for a meal with them became impossible because of my pain, something they didn't really understand. How could they? I didn't understand it myself. After all, dealing with an invisible chronic, debilitating illness isn't easy for anyone. I remember saying to the person questioning my disability claim, "If every part of my body that hurt was bleeding, then you could begin to understand what I'm going through." Why would anyone at the height of their earning capacity, look for a disability that was going to drastically limit their pension? And who in their right mind would want to be labeled "disabled."
What do you feel is the most challenging aspect of Fibro?
Dealing with the pain was extremely difficult. No matter what I did, the pain just kept getting worse. It was so bad that even when I did doze off the pain woke me up. It was also extremely difficult to deal with the physicians who questioned the legitimacy of my illness suggesting that it was, "a woman thing, all in my head…." Trying to justify my claim for disability was the worst. Why would be trying to get out of a career that I loved, opting instead to be disabled. I wanted more than anything to be well, to be pain and prescription free, to resume my life and my career.
It's difficult to deal with physicians who question the legitimacy of my illness.
Click To Tweet
Do you have any other co-existing conditions? If so, what are they and how do they impact your Fibromyalgia?
I experienced irritable bowel syndrome, also TMJ, insomnia, migraines, "fibro fog," sensitivity to fragrances and chemicals… Simply passing the perfume counter or detergent aisle caused nausea.
What (if anything) have you found/ done that has improved your symptoms?
If I knew of it I tried it, anything and everything from physiotherapy, to joint injections, acupuncture, massage, aquacise, self hypnosis, yoga, tai chi, reiki, magnetic therapy, tapping, body talk, special diets, supplements not to mention the vast assortment of prescriptions for pain and anti depressants, a sleep lab, disc fusion… Nothing helped.
At the age of fifty-two desperate, frustrated, and angry I was preparing to go to a nursing home to spend what little time I had left in this world in agony. Desolate, I prayed for a miracle, anything to end the pain.
Fibro Warrior: Janet Komanchuk
Click To Tweet
Unexpectedly, my uncle phoned to tell me about the Overlees, the founders of Joy of Healing, a unique wellness work that had helped him; his family, and friends with all manner of "dis ease." He felt that if anyone could help they could.
How right he was. They helped me to identify and resolve the numerous unresolved issues in my life that were helping to make me so very ill. The Overlees helped me to implement a diet and exercise regime geared to meet my body's specific needs. I gave up sugar, artificial sweeteners, dairy, wheat, and as many processed foods as possible. I started walking in a pool, so much less impact on my aching joints and limbs. Gradually the pains lessened. I grew stronger, more active and vibrant. It took time and perseverance, on my part and theirs, but eventually I had my life back, free from the horrid fibromyalgia pain and numerous prescriptions and the nasty side effects that came with them.
How open are you with friends & family about your illness & symptoms?
At first I was extremely open, sharing my symptoms; talking about my doctor's visits, and new treatments. Then as I did not improve, I got tired of talking about what was not working and those around me couldn't understand why I didn't get any better. How could they understand when my doctors didn't understand and neither did I?
After I experienced the life altering work that did indeed help me, I couldn't stop talking about how well I was feeling and each improvement I made, a mini miracle in my remission.
How could my friends/family understand when even my drs didn't. #Fibro #Spoonie
Click To Tweet
Do you blog about your illness? If so, what inspired you to do so?
I have written a number of articles about my fibromyalgia and my wellness. I am so excited to share with those who suffer with Fibromyalgia and other painful, chronic, disabling diseases the good news that there is hope. My articles have appeared in various papers, magazines as well as on my blog jkomanchuk.com
My purpose in writing about the help I received is to encourage others to never give up in their quest for wellness, to keep researching; and consider medical, alternative, and complementary treatments. Trust in your intuition to guide you to what works for you.
#Spoonie Never give up on your quest for wellness. #Fibromyalgia #chronicillness
Click To Tweet
What is the best advice you've received regarding Fibromyalgia?
Don't give up.
#Fibromyalgia advice - Don't Give Up! Keep looking for answers.
Click To Tweet
What was the worst advice that you followed?
To stay with a doctor who doubted the very existence of my illness, one who believed it was "a woman thing." Fortunately I did not continue seeing him for long and was fortunate to find a doctor who also researched and tried different medications and modalities. He never made me feel, as some had, that my pain was "all in my head." He suggested a medical leave from teaching. And when things just kept getting worse, he supported my disability claim. No matter what complementary or alternative therapy I tried, he never discouraged me.
What is your favorite way to cope with your life as a spoonie?
Even as a child, I loved to read. It was my favorite escape from whatever was troubling me. Within the pages of a book I could experience peace and serenity or adventure and excitement that transported me, even for a few moments, to a world beyond my own. At the height of my fibromyalgia, I could no longer read. The characters and events of whatever novel I was reading became a jumble. I would read and reread a page, then a paragraph and then even a line. Reading was such a great way to pace myself, to take a break from the task that I couldn't handle, to switch gears and take a mini vacation in my hero's, or heroine's shoes.
What is it that inspires you to keep going, despite your illness?
I was scared to death of going to a nursing home. From my years of helping to look after my mother in her care facility, I knew that there would be nothing beyond the prescription drugs, and their horrid side effects. I believed with all my heart there had to be something, someone who could help me. I was so fortunate that my uncle knew of the wonderful wellness work that brought me relief. I am so grateful to be in remission, well beyond my wildest dreams.
What is one thing you've learned about yourself since your diagnosis?
I fully realize how very precious each and every moment is. I am truly grateful for my many blessings and I try not to take anything for granted.
Each and every moment is precious. Be grateful for the blessings.
Click To Tweet
What is the most important piece of advice you would give to someone newly diagnosed with Fibro?
It is so important to find someone who will really listen to you, someone who is supportive and willing to search for another medication, therapy, specialist, something… to help you. Never give up and don't overlook alternative and complementary methods as well as the medical. Research and trust your intuition to guide you.
Related Posts: