Memantine for Fibromyalgia
Recent studies have been looking at how the drug Mementine, currently used to treat Alzheimer's, may help those with fibromyalgia. Let's take a look at what this drug is, and how it works.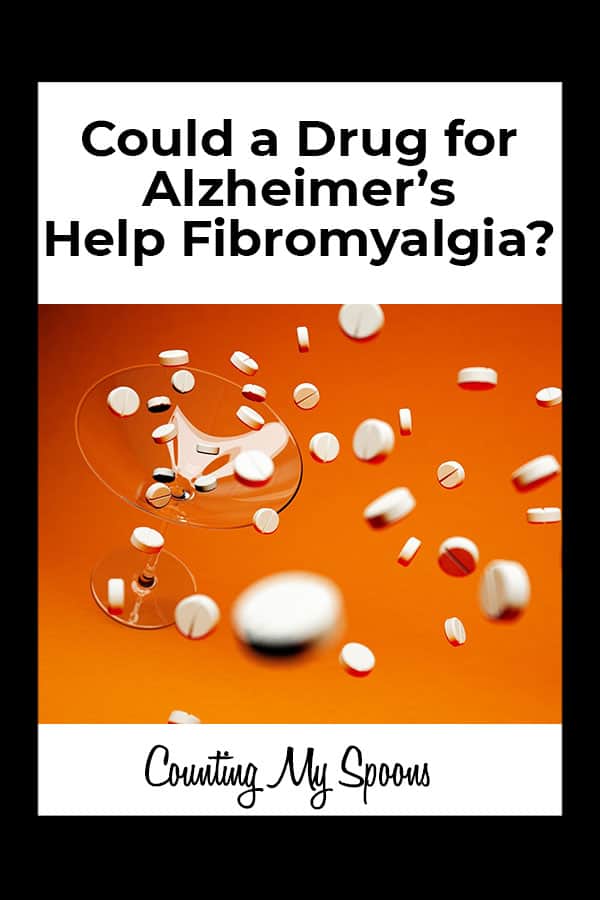 Glutamate and Fibromyalgia
Things to know: Glutamate is the most prevalent of the excitatory neurotransmitters, meaning that when these neurotransmitters are activated there is increased neural activity. Existing studies have shown that those with Fibromyalgia are high in glutamate – this is probably why you will often see advice to avoid MSG and other sources of glutamate.
Memantine and cortical plasticity
Memantine acts to decrease neural excitation, and in rat studies has been shown to increase cortical plasticity. Cortical plasticity is our brains ability to adapt to changes.
The old saying "if you don't use it you lose it" is largely true in the brain. If you aren't using part of your brain (or stop using parts of it) cortical plasticity will work to reassign those neurons to other uses. If you think about how those who can no longer see often develop stronger senses of touch, hearing, and smell – that is cortical plasticity.
Memantine and inflammation
Memantine has also been shown to reduce inflammation in the hippocampus – the part of the brain that handles the bulk of memory (Hello Fibro Fog!).
Just knowing these basics about what Memantine does is enough for anyone who understands Fibromyalgia to think that it might be worth trying on Fibro patients.
The drug is already being used to treat Alzheimer's and Parkinsons (both diseases have overlapping symptoms with Fibromyalgia) and has been studied in relation to many other neurological issues.
Memantine for Fibromyalgia?
That's just what these Spanish researchers decided to do. They conducted a double-blind study (meaning neither the participants nor the doctors knew who was getting the drug or who was getting a placebo) with patients to determine if Memantine could be a viable treatment for Fibromyalgia.
The treatment group consisting of 13 patients was given 20 mg of Memantine daily, while the control group (12) was given a placebo.
The results of follow-ups at 6 months were promising. Those treated with the Memantine drug showed improved pain severity scores, improved Fibromyalgia health status (FIQ) scores, and improved quality of life scores. All of these improvements were significant showing less than a 1% chance that these improvements were due to chance alone. Interestingly, the placebo group showed more cognitive improvement than the treatment group.
Things that make ya go hmmm….
Unfortunately, this trial was very small (too small to be considered a complete study but this makes for a great pilot test and should be examined further). I don't say that to discount their findings, just that it's too early to judge. As I've read more I've found that the reason Memantine may work is that it increases dopamine, which helps control pain and cognitive function, and has been found to be low in those of us with Fibromyalgia.
Alzheimer's drug Mementine may show promise for Fibromyalgia.
Click To Tweet
Research into the use of Mementine to treat chronic and neuropathic pain has continued. A 2017 review found promise when using Mementine to treat post-surgical neuropathic pain and pain-related neurological issues (ie. fibro fog). The same review found that Mementine improved pain and cognition in fibromyalgia. However, a 2019 review found that the research into using Mementine to treat fibromyalgia and chronic pain was inconclusive.
References:
Fayed, N. , Olivan‐Blázquez, B. , Herrera‐Mercadal, P. , Puebla‐Guedea, M. , Pérez‐Yus, M. , Andrés, E. , López del Hoyo, Y. , Magallon, R. , Viguera, L. and Garcia‐Campayo, J. (2014), Changes in Metabolites after Treatment with Memantine in Fibromyalgia. A Double‐Blind Randomized Controlled Trial with Magnetic Resonance Spectroscopy with a 6‐month Follow‐up. CNS Neurosci Ther, 20: 999-1007.
Kurian, R., Raza, K., & Shanthanna, H. (2019). A systematic review and meta‐analysis of memantine for the prevention or treatment of chronic pain. European Journal of Pain, 23(7), 1234-1250.
Pickering, G., & Morel, V. (2018). Memantine for the treatment of general neuropathic pain: a narrative review. Fundamental & clinical pharmacology, 32(1), 4-13.