I often struggle with letting go. Letting go of things, letting go of feelings, letting go of attachments. This past year I've let go of a lot of physical things, as I've worked to minimize my possessions. But, in other areas I've not been so good at letting go.
The last few weeks I've felt stuck and overwhelmed. I'm struggling to stay motivated towards my usual tasks (writing, blogging, work) as other tasks (getting my house ready to sell) have taken precedence.
Getting sick and being unable to really do anything for a month didn't help as it left me feeling even more behind and as if I would never really get caught up on all the things.
When I returned, I took a few actions that I've learned are vital when I'm feeling overwhelmed or like I will never catch up.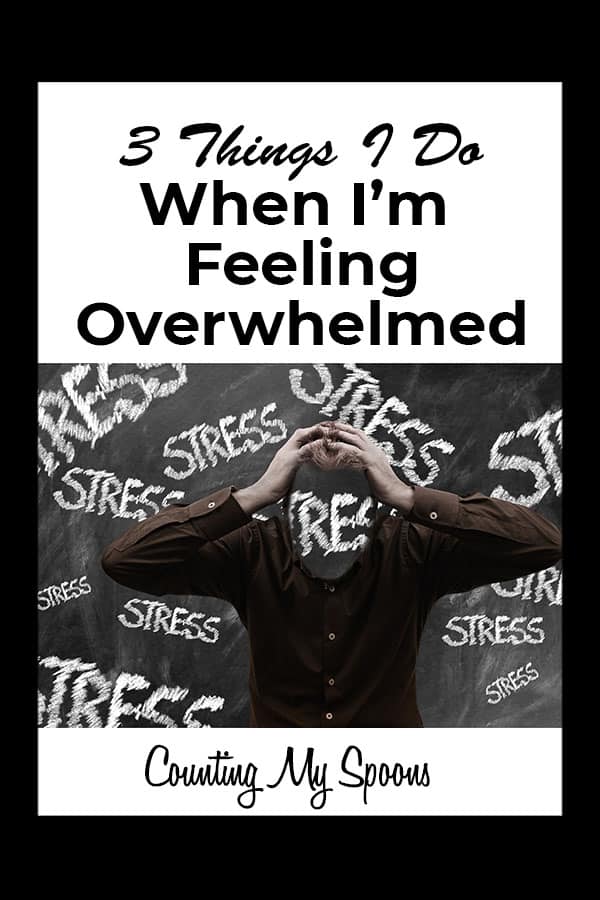 3 Things I do When I'm feeling Overwhelmed
I Clear my list: I shifted my to do list, deleting anything that wasn't necessary, or shoving it off weeks or months to give myself time to get caught up on the highest priority items.
This actually worked really well. When I first began feeling better I had a ton of client work on my plate. When I first got sick I had several projects I was in various stages of with my blog, my house, and other work.
Coming back to half-completed tasks, plus a list of new projects was just too overwhelming. I had to choose what I would focus on and what would take priority. I looked at what was most urgent and focused on that first to get it off my plate.
Here I sit, over a month later and items are still getting shifted forward on my to do list, but that's OK. I'm getting caught up, and I've managed to get a couple of major projects out of the way.
I Say No: Even before I got sick, we were running behind on getting my house ready to sell. My original goal had been to have it on the market by the first of Feb, then that became the first of March, and now it's the middle of May and it will finally be on the market later this week.
Getting sick helped me take a new look at all the things I'd been planning to do before putting it on the market and ask what was really necessary. In the end I had to say no to doing a few things. This took two forms, the first was just deciding that certain things weren't getting done at all. The second was saying no to doing certain things myself and asking for more help.
I Focus on one thing at a time: After a month off, my to do list had grown too large. Instead of trying to do all the things, I have to focus on one thing at a time. When that one item is done, IF I feel I can do more that day I'll start another tasks. But, having a to do list with several items on each day just makes me feel more overwhelmed, and I don't need that.
I also have to remind myself that overwhelm is only a feeling. This too shall pass. I've been trying to meditate more to help overcome the feelings of anxiety that overwhelm can create.
For me, what often happens is that I begin feeling overwhelmed, that turns into anxiety, and then I just stop. I'm so overwhelmed and anxious that I really don't know what to do, so I do nothing. This makes it even harder to get caught up.
However, if I stop, take the time to re-evaluate what's in front of me, and of me and focus on just one item at a time, I can keep moving forward and not get stuck. In the end, it doesn't matter how fast I get things done. As long as I'm moving in the right direction, I will reach my goals.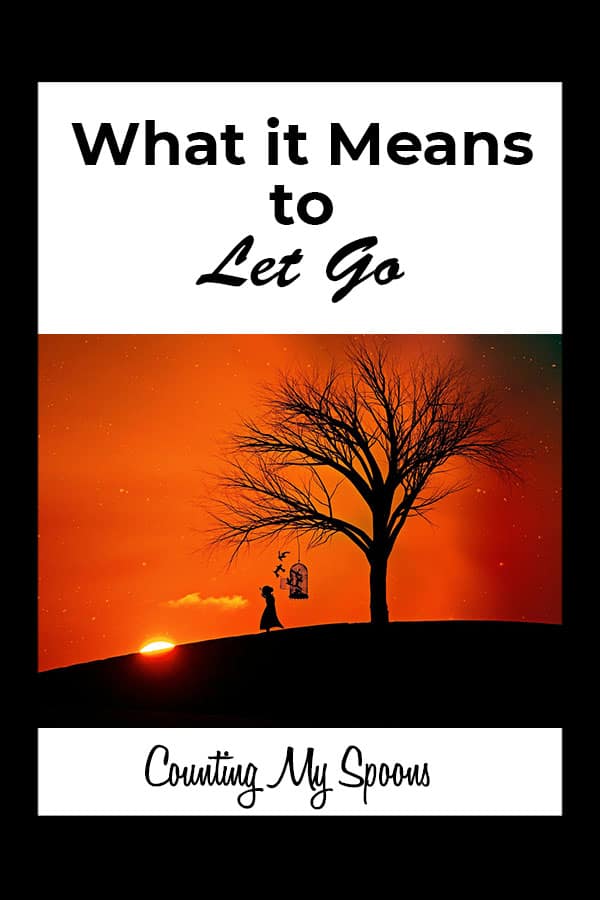 I may not be able to get caught up, or get everything done, but I can keep moving forward and work on accomplishing what I can.
I can't get down on myself about what I'm not doing but rather focus on what I am doing.
Sometimes overwhelm is because I just have too much to do, sometimes it's because I am working through something in my head and have decisions to make on what I want to do moving forward.
Sometimes, it's because I'm too attached to a specific outcome, and I struggle to move forward out of fear of not achieving that outcome.
When I began the process of putting my house on the market, I had a very specific timeline, and a very specific price in mind. I didn't realize how attached I was to those things until this last month.
I feel like that month of illness, of being unable to do anything was a good thing in a way. It forced me to slow down and to let go. I had to let go because I really couldn't do anything else. My "deadlines" came and past. I went over a month without posting a single blog post (that was a first for me).
Most importantly, I think, was that I finally was able to let go of the outcome where my house is concerned. It hit me that I'd been very attached to a specific price on my house, that I'd wrapped myself up in this idea that I had to get that price. I've realized now, that that's not realistic.
Moving on and moving forward are what is important to me, which means I do need to sell the house. But, I don't need that specific timeline or specific price I'd attached myself to.
No longer being attached to these outcomes means that I won't be disappointed when/if they don't happen. I'll just be ready and able to move on to the next thing.
No longer being attached to the outcome is what letting go really means.
No longer being attached to the outcome is what letting go really means.
Click To Tweet
Update (May 20,2019): I wrote this post last week, before my house was officially listed. My house went in the MLS on Friday. The reception was good, but I did not expect what followed. By the end of the day Saturday we had one offer in hand and two more on the way. By the time I met with my Realtor on Sunday we had 5 offers, and all of them were for more than I was asking.
Sometimes, when you let go of an outcome, you get something even better.
Sometimes, when you let go of an outcome, you get something even better.
Click To Tweet
What outcomes do you find yourself attached to? Are they creating stress in your life? Is it time to let go?
Related Posts: