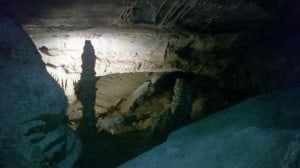 I read two interesting posts this last week from two bloggers that I really enjoy. First off, Leah over at Chronicles of Fibromyalgia posted about "The Distraction of Blame" and how those of us with Fibro are so terribly bad about blaming ourselves with our symptoms get worse, or don't get better or just stay they same. Whatever our symptoms are doing it's all our fault, we didn't eat "right enough", we didn't exercise "enough", we didn't take our meds on exactly the right schedule, or we didn't take this supplement or that supplement. We look around and see others who seem to be feeling better and we know that we must be doing something wrong.
The other post was from The Bloggess, that beautiful lady who has become a bit of a blogger icon all thanks to Beyonce the Metal Chicken. Despite her own set of chronic illnesses she always manages to bring humor to the rest of us. On the outside she seems to embody the blogger/writer many of us wish we could be. Yet, reading this recent post from her where she asks "Is it Just Me?" we realize that she's no different than the rest of us. She doesn't see her own successes, she couches the little successes in guilt and blame over how it should have been better than it was, or excuses them as having nothing to do with her, but just the luck of timing.
Guilt and Blame are a real pair. They go together like peanut butter and jelly. However, this blame (unlike the blame we usually think of us) is aimed at ourselves. We blame ourselves for every little thing that goes wrong, yet never for the things that go right. We don't stop to think when we've had a good day (or a good week) that perhaps it was our own doing… nope those good days are just luck of the draw, they just appear out of thin air. Yet, ever bad day is our own fault. Whether it's something we did (or didn't do) this week in relation to our health, or blaming it on something we did (or didn't do) 20 years ago that we are now being punished for, we can never seem to find enough ways to blame ourselves. All that blame, what does it do for us? Nothing! It only creates more guilt. For what? Nothing! We have nothing to feel guilty for!
I realized this last week as I was sitting in this study I had to do for my Psych class. It was on Teamwork and we'd alternate between working together as a team and filling out a survey based on how that process went. One of the questions on the survey asked if I felt guilty about how things went with the team. Despite how well we did or how much we improved each time, I kept having to answer that question in the affirmative. For no apparent reason I constantly felt guilty. I worried that I wasn't holding up my part, that I could have done more, that I should have tried harder.
Then I read TheBloggess post and answered "NO, It's NOT Just YOU!". Like her, I can't seem to accept the "blame" for the positive things in my life. I've had a lot of great things happen to me and I always manage to attribute those to "getting lucky", being "in the right place at the right time", or something similar. I never manage to attribute them to the hard work that I put in (and there's always plenty), instead I focus on how much harder I could have worked, or how much more I could have done.
When I think about the people I know with Fibro and their personalities I know that too many of us are this way. It's that Type A personality always on the go, always doing, always taking on more and never able to say "No" to anyone. On the rare occasions that we do say "No" we give ourselves so much more guilt and grief than they ever could. We need to stop being our own worst critics and start being our own biggest cheerleaders.
(Visited 438 time, 2 visit today)