What's the difference in sympathy and empathy? Only someone who shares our experience can really be empathetic, because no one really "gets" chronic pain until they get it!
To be empathetic they don't' have to be in the hole with us, but they do have to have been in the hole at some point. Those who were in the hole (people who share our illness but have found ways to overcome it) can often provide us the best tools for getting out of the hole.
1. They Get it – I think this is why it's so important to connect with others who share your illness, whether it's in a local support group or online. I suggest doing both. We need to be able to surround ourselves with others who "get it", with others are down in the hole with us. It's not the the people who aren't in the hole can't offer us help (and a sandwich) but because they are not in the hole with us, they don't really understand what it is that we need.
2. They become our team – when we get to know others who share our illness we can work together to find solutions. We can connect with others who have been in the hole before and they can share how they managed to get out of the hole. We can work with others who are still in the hole with us to find answers, as well.
3. We are visible – those who empathize with us really SEE us for who we are, and understand what we are going through. Someone who simply sympathizes with us may see us, but they don't really understand and as much as they might try they likely never will.
What is the difference between sympathy and empathy?
Click To Tweet
Now, that's not to say that someone can't empathize with us without having to share our exact circumstances. Sometimes it's a matter of saying "I'm not in that hole, but I've been in a similar hole before so I get what you are going through." Everyone has had hurts before, we all carry scars with us, and if we look inside ourselves we can likely find a way to really empathize with most people -if we try.
One final point, no one can empathize with us unless we give them the chance. We have to stop being invisible. Yes, our pain is invisible, but that doesn't mean we have to be. We can speak up, we can be open, we can tell others about our lives and our illness and we MUST! We must start being visible, and vulnerable, and honest if we want others to empathize with us, because if they can't see our truth there is no way that they can empathize with it.
We must allow others to see us for who we are if we want them to empathize with us. #spoonie
Click To Tweet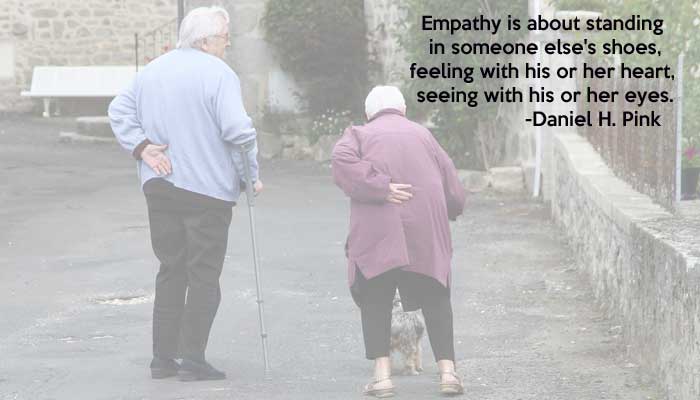 Related Posts: