Sometimes we need to be reminded that a flare doesn't mean a return to the worst. A bad day doesn't mean it's going to be a bad week, and a bad week doesn't mean it's going to be a bad month, and none of these mean we are going to keep feeling bad forever.
The last 6 months have been really busy, stressful, and tiring for me. I started the year working hard to get my house ready to sell, with the hopes of having it on the market by March. That didn't happen when in the the middle of February I got hit with a whole new kind of pain that took me down for almost two full months.
During those weeks I definitely began to fear the worst, that "this is my life now." It was scary. I was dealing with something I'd never dealt with and experiencing pains I'd never had, yet getting the same answers from doctors (your tests are normal). UGH!
Then almost as quickly as the pain appeared it went away. I honestly believe the relief was connected to the spinal tap and removal of some spinal fluid and with it some of the pressure I'd been experiencing. Even though they said my numbers were in the normal range, it's possible that they weren't in the normal range for ME.
I was finally able to get back to work, catching up on all the actual work I'd missed, as well as back to work on the house and we quickly finished it up and I was able to get it on the market by early May. I breathed a sigh of relief and looked forward to what I expected to be at least a few weeks of calm before I had to deal with the storm of actually selling the house.
So much for that! Within 2 days of putting the house on the market I had four offers. With barely a moment to rest I was thrown into closing paperwork, inspections, repairs needed. If you've never sold a house the few weeks between accepting an offer and actually closing are busy.
When the closing finally happened, I once again breathed a sigh of relief. It was a huge weight off my shoulders. But, man I was tired.
Then I had the bright idea to take a quick trip/vacation to celebrate. We probably should have gone and laid on the beach for a week and done absolutely nothing, but no.. we went to Chicago. It was a fun trip, but it was a busy trip.
I returned home even more tired. I fully crashed. What was I doing to myself?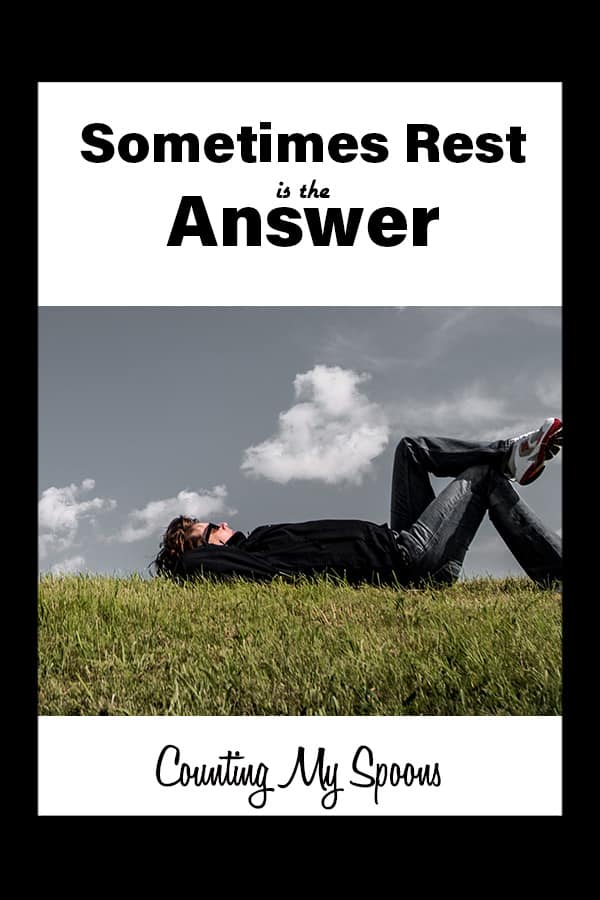 After a full day of rest I was feeling a little better and got out and did a few things, only to spend the next day feeling dead again. I realized I really just needed to rest. So, I did as little as possible. And, I had a great session of tapping with my friend Sue Ingbretson.
I'm new to tapping, having done just two sessions with Sue now. But, the idea isn't new to me. A friend originally mentioned it to me years ago when I first got sick. But, I just never followed up on it. Then Sue brought it up again, offering to do a session or two with me, so I decided it was worth a try.
In our first session, I tapped on my feelings of anxiety and stress over selling my house and starting anew, and it really helped me a lot. I went from feeling overtaken by anxiety to almost calm. I knew that while I didn't have the answers or know what life would bring, that it was an open door and my choice to go through it. I think we forget that sometimes.
Last week, Sue and I tapped on my feelings of utter fatigue. We also tapped on my anxiety and stress over the weight I've gained the last couple of years. I felt so much better when we finished. So much less anxiety over both issues.
Sue reminded me that sometimes we just need to rest. She also reminded me of just how stressful selling a house is and that it was completely understandable that after all that was over that I'd crash, that my body and mind would just need a break.
I needed a break. I needed to not worry about my blog, not worry about work, not worry about unpacking, or anything else that "needs" to be done. So, I took one. I took the next couple of days to just chill out on the couch. When I finally started feeling like I might want to get up and do something, I chilled some more, knowing that the next day I'd have to get out and about.
We need to give ourselves permission to rest, to take a break, and just chill. We aren't wasting time, we aren't being lazy, we are resting, we are allowing our body to recover so that we can continue on.
Click To Tweet
It worked. The next day instead of sleeping till 11am as I had been, I actually woke up at 8am (on my own) and felt as though I could tackle the day ahead. I did and I woke up the next day still feeling good.
I won't say the days of rest weren't somewhat stressful. It's hard to rest when you have a to do list a mile long and so many things that you know you need to do. But, as I've done before I had to remind myself that I would do those things when I was able. And that by waiting until I had the energy to accomplish the tasks, I would do them better and faster.
I'm still working through it, getting a little done here and there. I am planning more rest this week as I visit with my bestie. It's always good to have that friend who lets you just be. She is that person, she re-energizes me. When I return I expect I may still need a day or two before I'm fully back and focused. But, I will get there. I just need to allow it to happen when my body and mind are ready.
Related Posts: