How Trees Help My Aging and Chronic Disease Mindset
guest post by Verla Fortier
My family of chronic diseases includes: Systemic Lupus, Raynaud's, and Sjogren's Syndrome. I was diagnosed two years ago. I am 65 years old.
Two years ago I was sad, afraid, and hiding inside. When not at work, I was lying in pain in bed.
Today I am healthier and happier and it started with trees.
I discovered in desperation one day that once I got outside and started walking among the trees I started to feel better – a lot better.
As a nurse researcher I wanted to know why I felt so much better each time I stepped outside – even for a few minutes.
It's the atmosphere around trees
I started by reading the work of Diana Beresford-Kroeger. She is a Canadian botanist, lecturer, and medical researcher in the fields of botany, medical biochemistry, organic chemistry, and nuclear chemistry. Her book "Aborteum Borealis" Kroeger showed that tree aerosols are "a natural pharmacy. "
I learned that to protect themselves (from mostly insect invaders) trees give off tiny molecules. They do this because they cannot run away from danger.
The natural chemical substances that float down from the tree crowns include natural antibiotics, antiseptics, analgesics, and anti-inflammatories.
These molecules in the tree are more powerful than any medicine.
After reading Kroeger's book, I had enough to search large peer-reviewed studies on the health benefits of trees. This is when I found a large and growing body of science-backed proof that trees not only promote health and happiness, but make us live longer, and feel richer.
How Tree Air Works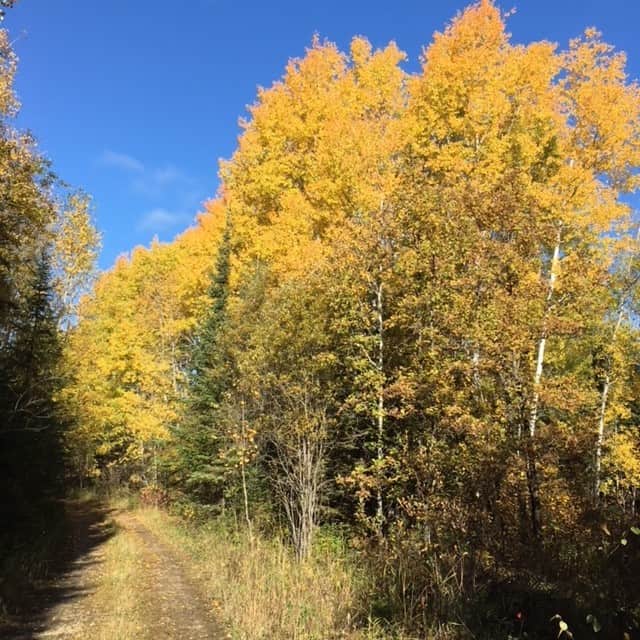 When you breathe in, these medicinal compounds go directly into your lungs – much like an asthma puffer.
When you breathe in through your nose, these molecules go to your brain. The reptile part of the brain, the amygdala, responds in a micro second to what you are seeing, hearing, smelling and feeling outside.
The forest atmosphere activates your parasympathetic nervous system (the rest and digest portion of your nervous system).
This atmosphere resets you to a state of calm and regeneration. Causing your heart rate to slow and your blood pressure to lower. Your worries fall away.
Breathing in tree air renews your mindset
Peer-reviewed research shows that being outside gives you
a mental boost
more energy
50% more positive thoughts
increased self-esteem.
These improvements come free with just a little effort.
Just being outside will help you feel good about yourself.
I feel better after time outside
When I get back into the house after my daily time outside, I am a new person. My mind has reset.
After being outside, I have less or no pain. I stretch. I can write.
I feel good.
What stops me from going outside
There is an emotional component to being outside in the cold. I have Raynaud's syndrome. This means finger and toe pain.
With Raynaud's syndrome small blood vessels over-compensate for the cold temperatures. This means that when in the cold, blood from fingers and toes moves to the internal organs to keep them warm.
On average we spend 93% of our time inside. Our computers, cooking, cleaning, child care, TV, our beds, our heating pads (in my case) and work keep us inside. As a culture our habit is to be inside. It is as if we must learn to develop new habits to get ourselves to step outside.
How to find the habit of enjoying being outdoors all over again 
When we were young, our mothers told us to go outside and play. We seem to have forgotten this habit. Let's find the habit of liking and loving going outside again.
I am always working on developing new ways of getting myself outside. I do this by starting small. I step outside for one minute. I take one deep breath. I leave my boots out near the door, so I can see them to remind me.
I hook the development of my outside habit to my cup of tea. When I put the kettle on, I step outside and breathe. I feel good about myself. I say "good for you" to myself. I got this recipe for "tiny habits" from Stanford University's psychologist BJ Fogg.
And when I step outside, I try to notice one new thing. I got this idea from Stanford Unversity's psychologist Ellen Langer.
I research, think about, and share small slow simple ideas like these in my Facebook group, in my newsletters and on my blog, Trees Mend Us.
What helps me get outside and stay outside longer, even in the cold
Late season golfers, farmers, hunters, outside workers, and skiers know about these battery heated gloves and socks. 
So, it's time we used them too.
These gloves and socks will feel like little heating pads on your hands and feet. They will be game changers for you.
When the cold northern boreal winds swirl around my windows, I know that batteries will keep me warm and outside longer in the cold.
These articles of clothing are my assistive devices to getting outside and staying outside.
I also use Columbia omniheat clothing technology. This clothing with a virtual silver lining creates its own warmth from your body heat. I have this lightweight, slimming, and super warm hat, jacket, boots, and vest. I feel invincible out there in the northern Canadian winter.
Check out my blog for more tips for staying warm while getting your 'Nature Fix".
Please join me outside
The connection between tree air molecules and health is growing. Going outside to breathe in the air (even if we cannot see the trees) gives us a mental and physical health boost.
My blog articles share the latest and emerging science of the health benefits of forest air. If you join me on my website (and I hope you do), you will receive an inspirational and informational video to take with you outside. You will also receive a free tree air action plan that provides science backed time intervals (dose) and benefits (response) to time outside.
Even if you can't get outside, by simply looking at the trees in the video your stress will lower. You will feel better. The video tells you of all the good things that science says you are doing for yourself by simply being outside.
I hope you can find a way to get outside to breathe more often. I know this is not as easy as it sounds.
My journey from a chronically ill mindset to freeing mindset in the tree aerosols has not been easy. There have been set backs. I am writing a short book about this.
Still, now I know, and you do too – if we are feeling small, lost, confused, or low — outside is where we need to be.
Please say it with me "Healthy Tree, Healthy Me"
About Verla
Verla Fortier is a Boomer RN, MHSc. She has Lupus. On her blog, Trees Mend Us, Verla shares the science that shows the more time you spend outside close to trees, the happier and healthier you are.
On FaceBook? Join her group, "Ditch the Inside for The Outside Tribe"
Related Posts: