Do you feel like a failure because of your illness? Or, do you feel like a success?
Donna over at FibroGeek recently had a great post about defining success and how it relates to chronic illness.
We define our own successes, not societal pressures. When you strip it all back what would you, in the present moment, define as success for yourself? What are your goals right now? I've said this before and I'll say it again, if someone said to me that I would define being able to wash my hair as a success I would have probably given them a funny look.- FibroGeek
She has a great point here. We each define success differently. And, really we define success differently on different days. Some days I look at a long list of things marked off my "to do" list and still don't feel like I've done much. Other days, I've not marked a thing off my list but I still feel like a success because I managed to stay out of bed.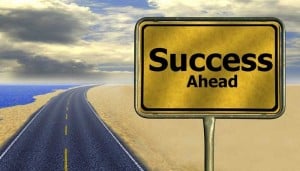 I've always looked at success differently than I think most people do. I don't look at success as something you declare because you have money, or you've reached a certain status. To me success is about happiness and contentment. If I'm happy with where my life is then I'm a success.
Right now, today. I am a success. I've started exercising again regularly (mainly because I found a new workout that is fun for me), I'm enjoying a great internship and really feeling like I'm contributing something there. I am continuing to write and share my thoughts and info I find with others, and I will graduate with my undergrad in December. That's all pretty huge really. But, that's not what makes me a success. What makes me feel like I'm a success right now is that I'm pushing myself. I'm doing things. I'm happy with my life.
Chronic illness doesn't make you a failure
Click To Tweet
Can I do as much as I did 7 or 8 years ago? No, but I doubt I could even if I wasn't living with chronic illness. I am doing what I can do though, and that makes me happy. That makes me a  success.
How do you define success? Does it differ now that you are living with chronic illness?
(Visited 674 time, 2 visit today)